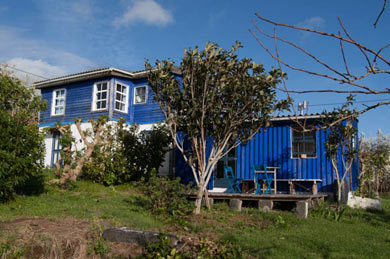 "The house hovered over the ocean like a ship, with terraces instead of decks. It was surrounded by Geraniums and Bougainvilleas. If one opened one's eyes in the morning, immediately one´s look went onto the ocean, fluorescent smooth and blue. The sunrise was brought to one like a breakfast being served at a reasonable hour, just before nine..."
By Hilde Domin, 'The Andalusian Cat'
Casa Azul, 2011-12 fully renovated, is, as a country cottage, the perfect alternative to the Albergue Estrela do Atlántico in the city.
It is located on the outskirts of Castelo Branco, a village on the south coast of Faial, which offers apart from one of the nicest rock pools, a well stocked supermarket, a bakery and 2 small restaurants serving regional specialties.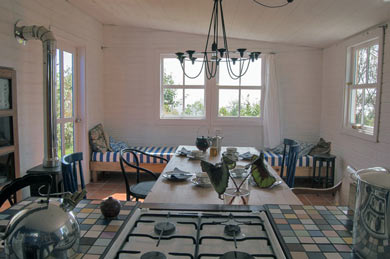 The house's primary view stretches over a well maintained garden with a barbeque area, an eira with a traditional water cistern, joined by fields and eventually the sea.